Browse Journals and Peer-Reviewed Series
This website is under construction and will be updated throughout the year!

Alpenglow is Binghamton's University Undergraduate Journal of Research and Creative Activity. The journal is published annually and is blind reviewed by Binghamton University's faculty/staff and/or advanced graduate students.

Alpenglow showcases the broad spectrum and quality of undergraduate research, scholarly investigation, and creative work at Binghamton University from all fields of disciplines and in various formats: traditional papers, works of fiction, videos, images, and recordings.
ISSN 2474-2678
Gobernar: The Journal of Latin American Public Policy and Governance is a biannual, open access and peer-reviewed journal that focuses on the publication of original articles that present qualitative or quantitative research, case studies, survey articles, studies of effective pedagogy, conceptual framework, analytical models, and empirical research, as well as book reviews. Gobernar aims to build a debate about governance outside the traditional contexts of strong states and well-ordered societies. It seeks submissions of papers that have Latin-American relevance or significance for Latin Americanists around the world. The journal is devoted to the dissemination of research articles from the broad range of disciplines related to Public Policy and Governance. It aims to provide an intellectual platform for scholars in those fields.
Gobernar: The Journal of Latin American Public Policy and Governance is a collaborative publication of Universidad EAFIT and Binghamton University, in association with the Inter-American Network of Public Administration Education (INPAE).
Gobernar: The Journal of Latin American Public Policy and Governance es una revista semestral, de acceso abierto y arbitrada que se enfoca en la publicación de trabajos inéditos y originales que presenten avances o resultados de investigaciones cualitativas o cuantitativas, estudios de caso, artículos de revisión, estudios de pedagogía efectiva, marcos teóricos, modelos analíticos e investigaciones empíricas, así como reseñas de libros. De esta forma Gobernar procura contribuir en la construcción de un debate sobre gobernanza por fuera de los contextos tradicionales de estados fuertes y sociedades bien ordenadas. Recibe propuestas de artículos que tengan relevancia en América Latina o para Latinoamericanistas alrededor del mundo. La revista está dedicada a la difusión de artículos de investigación desde el amplio rango de disciplinas relacionadas con las políticas públicas y la gobernanza. Procura proveer una plataforma intelectual para académicos interesados en los temas y disciplinas de la revista.
Gobernar: The Journal of Latin American Public Policy and Governance Una publicación conjunta entre la Universidad EAFIT y Binghamton University, en asocio con la Red Inter-Americana de Educación en Administración Pública (INPAE).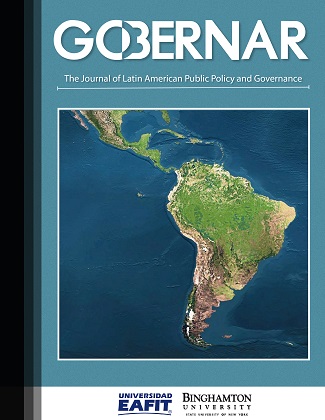 ISSN 0048-0738
The Council for Northeast Historical Archaeology (CNEHA), founded in 1967, is a non-profit organization dedicated to archaeological scholarship in the American Northeast, including the Canadian provinces and the U.S. states of Connecticut, Delaware, District of Columbia, Maine, Maryland, Massachusetts, Newfoundland and Labrador, New Brunswick, New Hampshire, New Jersey, New York, Nova Scotia, Ontario, Pennsylvania, Prince Edward Island, Quebec, Rhode Island, Vermont, Virginia, and West Virginia.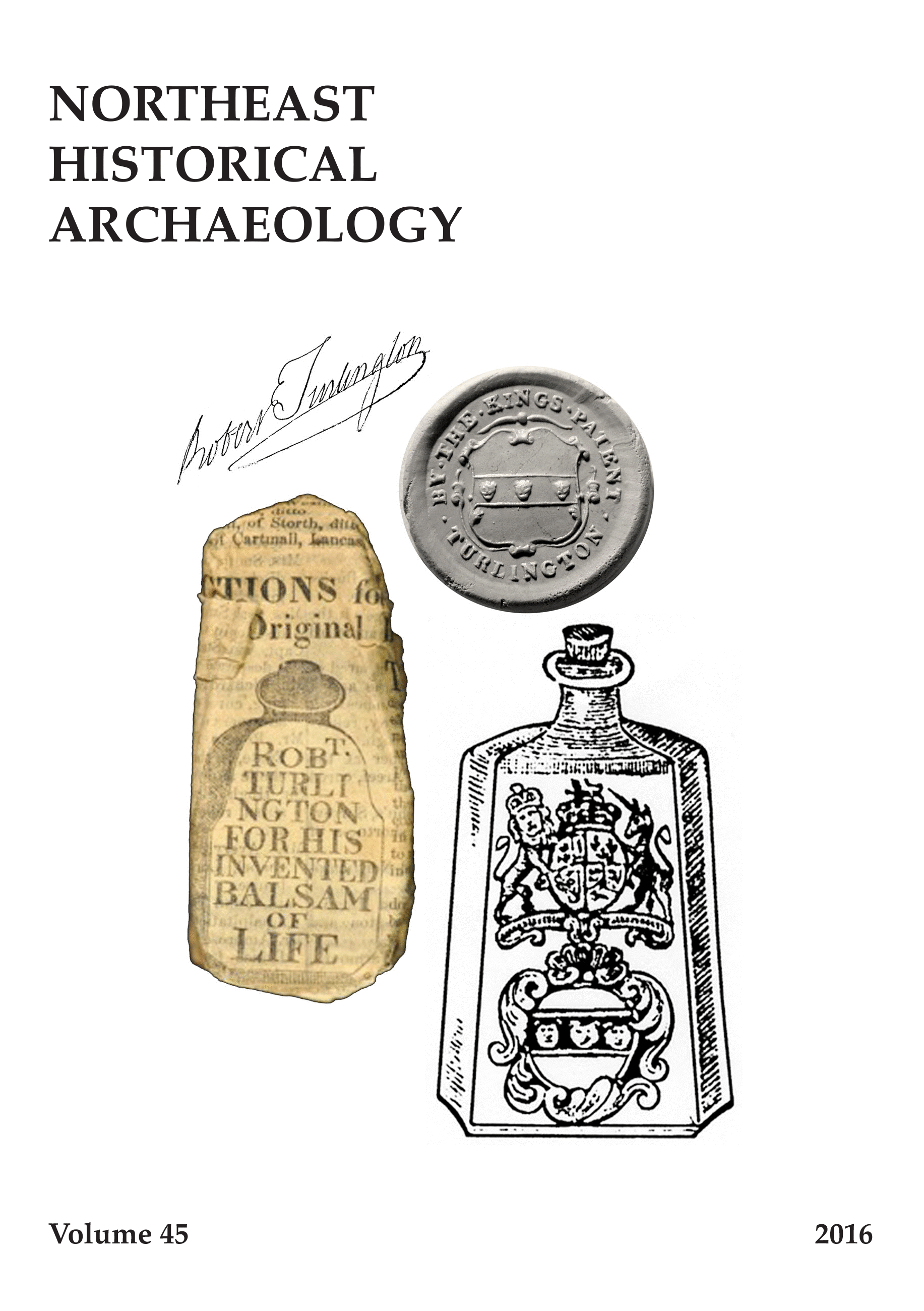 ISSN 2159-1474
Welcome to the Journal of Inquiry and Action in Education, an online, peer-reviewed journal seeking to highlight collaborative research undertaken by university faculty and partner school teachers.
Authors are able to register and submit items to the Journal of Inquiry and Action in Education directly through this website. See the Policies page for a guide to article submissions. Special emphasis will be placed on work that demonstrates the possibilities and potential pitfalls of research efforts describing mutually beneficial work in partner schools.
Submissions should be designated as contributions to one of the following journal sections:
Applied Theory/P-12 Educational Research: well developed and written case studies, high quality action research projects, and more traditional research methodologies in P-12 settings or education related settings, including professional development activities with teachers.
Collaborative Partnerships/Programs: descriptive studies of collaborative/partnership projects that include evidence/data to highlight project strengths and/or shortcomings.
Promising Practices: descriptive studies of classroom activities, strategies, or various interventions that show promise based on data.
Educational Policy: theory and policy-oriented studies with direct bearing on the P-16 educational endeavor in the United States.
This is a peer reviewed journal which is published annually for the NYSRA membership.
Those submitting articles should keep in mind that the NYSRA membership consists primarily of practicing teachers and literacy specialists.
While theoretical and research articles are invited, the editors also encourage articles related to classroom practice, as well as book reviews of professional texts and children's literature.
Scientia Discipulorum provides a journal for the peer-reviewed publication of research articles written by undergraduate students who have completed independent study or a research project at SUNY Plattsburgh. The the journal includes articles the biological sciences, chemistry, earth and environmental sciences, political science and psychology. It offers student assistant editors the opportunity to work with all aspects of the journal including layout and production, manuscript review, and editorial decisions.
The SUNY Plattsburgh e-journal of undergraduate research is published electronically on the web. First authorship of articles is restricted to student researchers, and those within a year of graduating. Faculty, students, and other contributors can be listed as secondary authors. Submitted manuscripts for the science section will be considered from disciplines other than those represented above at the discretion of the Editor-in-Chief. All articles are peer-reviewed and will be handled by a associate editors and student assistant editors during the review process.
The Common Good is published by the SUNY Plattsburgh Center for Teaching Excellence and explores the scholarship on teaching and learning from the perspectives of both students and teaching faculty.

The editorial staff of the Common Good is now accepting articles on scholarship on teaching and learning. All submissions must be formatted according to The Chicago Manual of Style, and the maximum length is 2,000 words. A 100-150 word abstract is required. Deadline: July 15, 2016.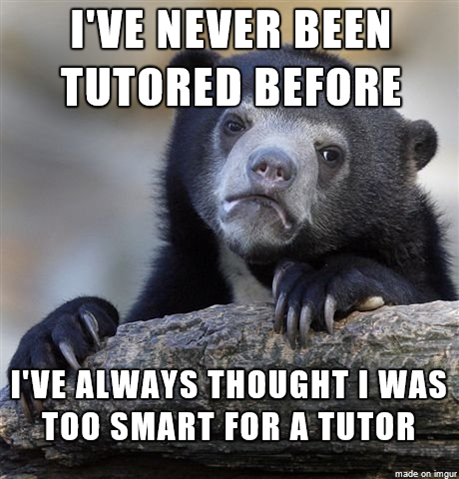 *This Confession Bear Meme is from Kyle Bell's "Multiliteracy Memes".
See the Aims and Scope for a complete coverage of the journal.
ISSN 1931-8936
JLAMS is an open-access journal providing an outlet for the dissemination of ideas, articles, academic papers, and essays of interest to library leaders at all levels and of all types of libraries. JLAMS is refereed, although other contributions are accepted.
See the Aims and Scope for a complete coverage of the journal.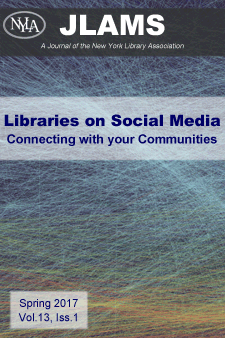 ISSN 1528-3844
The Journal for MultiMedia History: Peer Reviewed MultiMedia History.
The JMMH relaunch is underway.
The journal is accepting multimedia history projects for peer review. The JMMH also accepts reviews of pertinent works and analyses of the multimedia history field. Use the submission link to the left, and stay tuned for forthcoming issues.